MOA History
The idea of the MOA began circa 2005. Jason came to me with an idea to stock trout in our segment of Ten Mile Creek in Marianna. We were trout fisherman who had to travel to the Laurel Highlands and beyond to fish for trout. The goal was to raise enough funds to bring the fish closer to our town and to the people of the surrounding areas. We sold a $500 ticket that year. We put $500 worth of fish into a two-mile section of Ten Mile creek. It was a mild success.
The wheels started turning and hosting a canoe race was an idea. A local business hosted The Tipsy Canoe Race for years before suspending it around 2000 because of an accident. It was a perfect way to get people involved, utilize our natural resource, promote our area, and to accomplish our original goal of stocking trout. At that point, the one and only, Marianna Canoe Race, was born.
The MOA received the non-profit status of a 501(C)(3) in early 2014. It was a long journey up until this point, and the future looks bright.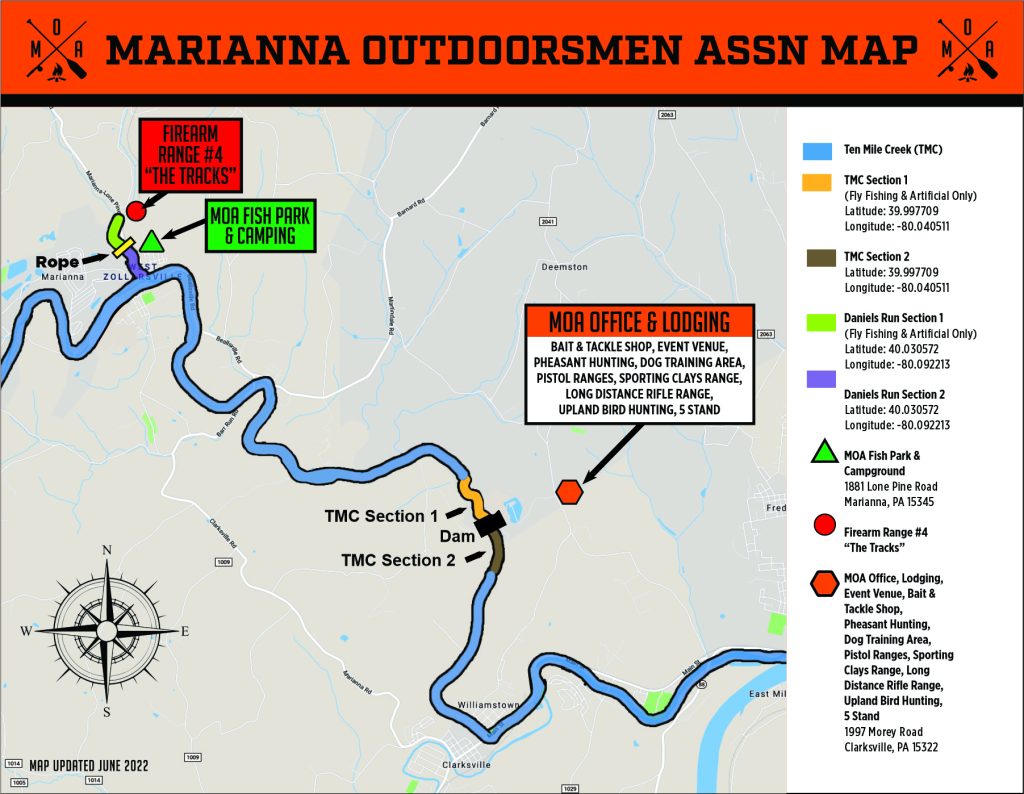 Membership Information please call:
Jason: 724-579-0924
Fishing Rules Violation and Fish/Game Law Violation please call:
Jason: 724-579-0924
Member Campsites & Non-Member Fishing Please Call for availability:
Jason: 724-579-0924
Building and Grounds Rental:
Jason: 724-579-0924